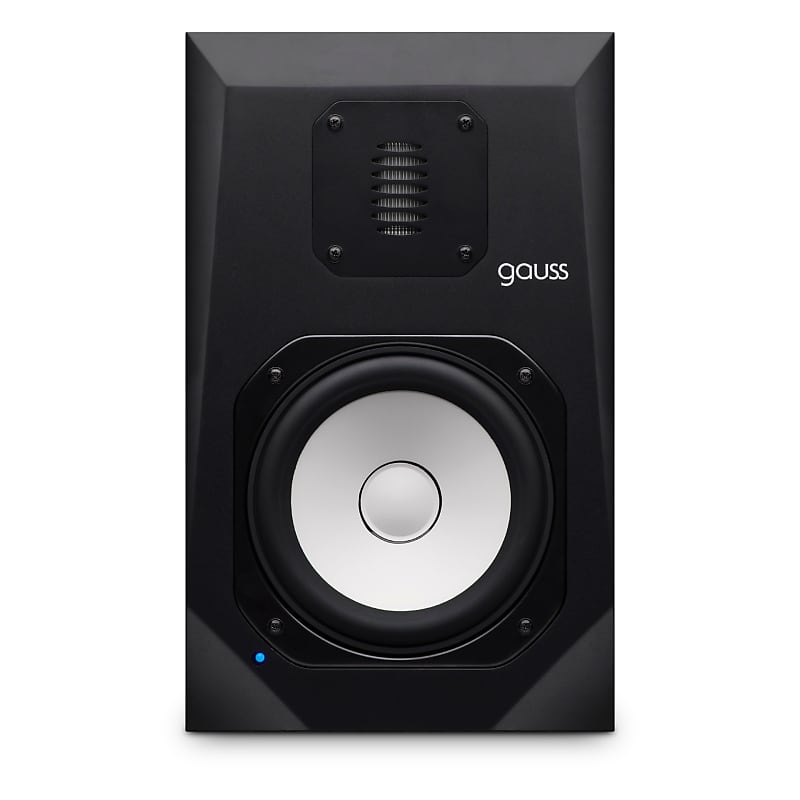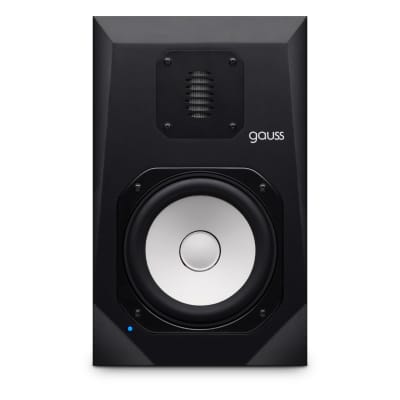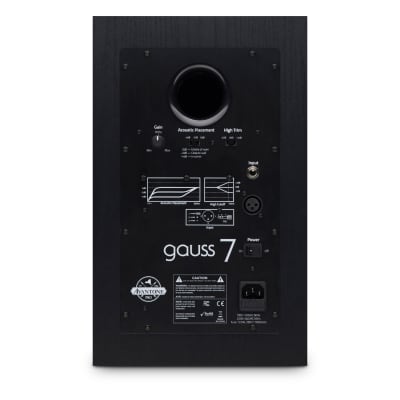 Introducing the Gauss 7 — a tribute to greatness.
Now availble as a single speaker!
Classics never die — Avantone is proud to bring Gauss back to the world with the Gauss™ 7 reference monitor.
Decades after the disappearance of the Gauss Speaker Company, the line has returned with a proper (low-end) bang. Gauss 7 mixes the old-school snap of vintage near-field monitors, with the bandwidth and frequency response of new-school monitors.
Its GAU-AMT tweeter provides ultra-smooth response, with an impressive stereo-field — making hours of listening time only feel like minutes. The folded AMT driver can only be described as transparent and accurate, with detailed transients. The Gauss 7 system delivers a super-wide "sweet spot", precise imaging, and an impressive, natural, and accurate mid-range response.
Gauss 7 also features simple, yet very powerful acoustic-tuning controls. That, paired with the vertical dispersion of the GAU-AMT, means clean acoustic response in any room environment.
Gauss: the legend is back.
The GAU-AMT: a hi-fidelity AMT driver.
At the heart of the Gauss 7 lies the custom, patented-design GAU-AMT tweeter. The GAU-AMT provides the upmost detail, even to the most subtle of waveforms. The GAU-AMT's delivers incredible stereo imaging, while maintaining a small vertical throw — this reduces unwanted acoustic reflections in a room, which helps minimize phase issues in an acoustic environment.
GAU-AMT's impressive transient response comes from it's 65mm polyethylene terephthalate (PET) film folded membrane, — the result is far beyond what can be achieved in typical dome tweeter designs. PET film was chosen as it's the lowest resonant-frequency film, and hosts the lowest crossover point — all while still providing exceptional high-range frequency extension. The GAU-AMT coil is aluminum-etched PET film that is folded. The assembly is mounted in its own enclosure to prevent the backwave pressure from woofer.
The high-end frequency response (up to 22kHz) makes for an exceptional reference monitor for a massive range of music and sound materials. "Air frequencies" aren't just audible, but very smooth. This not only provides an incredible reference monitor, but a monitor that's built to listen to for hours-on-end.
A unique woofer design with old-school snap, and new-school bandwidth.
Gauss 7's woofer takes great inspiration from our AV10-MLF "white cone" woofer, yet was still engineered from the ground up. The woofer cone is a pressed design, made of the same proprietary blend of wood pulp and glass fiber found in the CLA-10 series woofer (AV10-MLF) — but with a major increase of materials. This provides the hard snap, and fast transient response of the CLA-10, but with much more low-end. Tighter voicing isn't going to be heard here — Gauss 7 provides a wide bandwidth for fantastic mid-range, and great low-end reference.
The woofer's motor structure is made of low-carbon 1008 steel — enabling the highest about of magnetic flux density between the pole piece and top plate. To top it off, the surround of the woofer is Japanese a uni-directional styrene-butadiene rubber (SBR), which optimizes the power and excursion of the woofer.
A rear-firing bass port gives Gauss 7 a controlled, yet punchy low-end — tight response, without being the typical "over-hyped" low-end found other speakers in it's price-range.
Easy-to-use Acoustic Tuning controls.
Balanced XLR and ¼" TRS inputs make connections a breeze, but it takes a bit more than just that alone to give a monitor studio-strength. The back panel of Gauss 7 has powerful, yet easy-to-use acoustic tuning controls — perfect for tuning the system to your room. A three-position Acoustic Placement switch allows you to optimize Gauss 7 to boundary spaces in your room. A three-position High Trim switch helps refine additional room issues. Each Gauss 7 has it's own Gain control for proper system calibration.
Condition
Brand New (New)

Brand New items are sold by an authorized dealer or original builder and include all original packaging.

learn more

Brand
Model

Gauss 7 Active Studio Monitor (Single)

Finish
Categories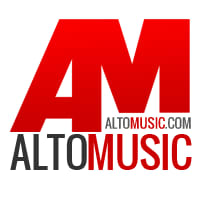 Middletown, NY, United States