Anyone can sell on Reverb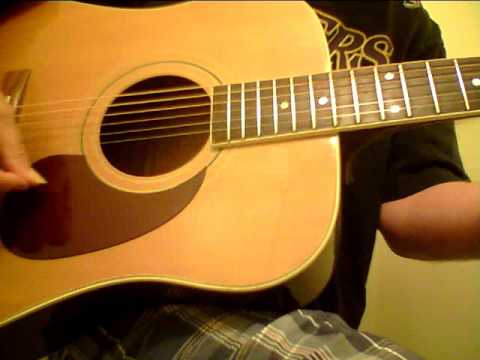 I cannot put this guitar down.It sat unplayed in a closet for over 30 years and

( you buy this for the tone but beautiful guitar and greatly lowered price)
Believe me this is a lot of tone for only $599 and greatly reduced price to make it a great value and a lot of tone for the money.Yes laminate back but some of my best sounding guitars are laminate back and not a bad thing when old wood and in fact tons of made in Japan guitar have laminate backs and the japanese know secrets to making it sing.
This guitar sounds as good or better then many all solid wood guitars and not just saying that because it sounds good as this guitar really has a tone. LISTEN TO IT.

It's all about the tone and this one has it big time.
Greatly reduced price as buying more inventory so need to move some used guitars
to make room for new ones.
I greatly reduced price to move it and help someone get into it.
You cannot just walk into a guitar store and find a guitar like this........I have never seen one until now.

I just put new strings on it and wow. I just lowered price again and the other day at guitar center played 2 new Martin D 35s that were 2800 plus tax so out the door at least $3200 and this guitar blows away all of them and every other guitar there including expensive Gibsons and Taylors.
If you want tone this is it and has a nice mix of vintage Alvarez Yairi tone with some pre -war martin and tone and some D 45 tone. Not kidding this guitar is special and listen to demo with large home stereo or studio headphones and I did the recording with a $200 Zoom Q3 with small cheap mics and nothing else. It really has a voice with sparkling overtones and the piano like wooden bell tone.It hums and has natural vibrato and that crystalline quality that is hard to put into words but everyone one of my friends who has played this guitar has been blown away by the tone.Some might want to lower action by having bottom of saddle taken down some of most luthiers will do it for 20 to 30. I might do it but I play it as is in dadgad and fine for me but some might like action lower and enough saddle to do it and guitar well sound unreal with like 11s as have 10s on it right now.

This guitar sounds better every time I play it and probably made at the Motsumoku factory in Japan back in the 70s. A lot more to the Lawsuit story then meets the eye.

This video I am just trying to show the tone as I hear it in my ears as just use a $200 Zoom Q3 with small mics but have other videos on it as well in other places. Trust me this guitar sounds unreal like a great Yairi or Alvarez that explodes with tone and not over selling.

No logo or brand makes it more valuable not less.The super early real Lawsuit guitars were required by law of an actual lawsuit to remove logo and labels as part of the patent and trademark
infringements which make them even more real. Sure later "Lawsuit" guitars had labels and logos but super early ones close to the actual lawsuit like when Ibanez got sued by Gibson they had to remove 200 guitars from a trade show and remove the labels and logos from those guitars.

Very common for "Lawsuit" guitars to have no logo just like when Gibson sued
Ibanez in the 70s over copies of Gibson guitars and now the ones with no logo are worth a ton of money more then the lawsuit ones with a logo.

It reminds me a lot of a very sweet vintage Alvarez 5056 I sold a while back but this has more pop and zingy magic and bloom in the midrange and seems more alive then the 5056.
Martin had patents on the D 35 and probably a design patent as well as a utility patent so as they were working hard and spending a lot of money to build up the Martin brand they were very aggressive about threatening law suits to high quality copies like this so many guitar makers like Ibanez, Alvarez, Aria were forced to remove logos and company names from guitars that were copies and infringed on their design, patents and brand.

The most famous of these lawsuits was Ibanez which this could be but something about the burst of tone and overtones make me think more like an Alvarez but I do not know for sure who made it but it is made in Japan by a high quality maker.If I were going to keep it I would just have the bottom of the saddle sanded down a little to lower action some but no big deal and my local luthier does it for 25 bucks but we all like action a bit different so you can dial it in how you like but not kidding this guitar explodes with piano like tone.

The amazing thing it that it has not even completely woken up
yet but sounds amazing right now. The marriage of brazilian wood with the maple center in the 3 piece back approach like the Martin D35 which adds orchestral bloom is really
magic. The mohaganey adds rich midrange and married to the Brazilian wood adds depth and richness and the combo produces a tone I have never heard in any guitar even expensive and reminds me a lot of an Alvarez 5056 I sold to a cool lady in Australian for here son who loves it but this guitar seems to have more depth and richness then the Alvarez which sounded really really good.
I cannot wait to play some more and hear it open up and will make a video soon.
It has the mountain vibe and sound of a good vintage Martin married to the pop and piano like overtones of a great 70s made in Japan Yairi or Alvarez and I am really into acoustic guitar in altered tunings so buy it before I fall more in love with it. This is really a special guitar and has some dings and funk back of neck but to be expected.

What is really cool however is the neck reminds me of the neck on like an old Gibson L5 or L5 with more meat then most Yairi or Alvarez necks and adds to the tone and feels great.
Not a baseball bat neck but big enough to just feel great and add tone.
I have medium size hands and feels great but this guitar was well thought out and might have been in a lawsuit because martin did not like companies copying the 3 piece back which they did to add orchestral balance and more piano like tone and voice. I love this guitar and one of my regular good customers will probably grab this up as they know whern I say a guitar is special it really is. Action is pretty good and playable but enough saddle to lower it more if you want buy I like it right where it is.

If you live in PR, Hawaii or Alaska shipping will be more.
Do not want to ship outside of the usa but if you love it and willing to pay the high shipping cost to ship outside of usa hit me up but not going to change price for customs as it is illegal so be well financed if you want this guitar that thinks it is a piano .
Of course has some dings and surface level scratches and I think some other scratches on the top more the surface level but an old vintage guitar so not mint or new near but has a lot of soul.

I am going to play it tonight for at least a couple of hours to wake her up and cannot wait to hear it.A great Yamaha FG 180 is all laminate and sounds unreal so more to this then meets the eye or ear.

The tone just pops out and explodes with mountain magic and even taking out an end pin as strings were 25 years old the guitar started to hum and I was like wow......think I have one hell or a guitar here and I do. You might need to set it up how you like it or lower the action a little by having bottom of saddle taking down but everyone likes the action different so will let you dial it in a little if you need to and can lower cost a bit more to help you with that. No returns on this rare item. Comes with hardcase and this is not an easy guitar for me to let go of. Top has a thick solid piece with two very thin supporting pieces on each side which also adds air to the tone.


This item is sold As-Described
This item is sold As-Described and cannot be returned unless it arrives in a condition different from how it was described or photographed. Items must be returned in original, as-shipped condition with all original packaging.Learn More.
Listed
5 years ago
Condition
Very Good (Used)

Very Good items may show a few slight marks or scratches but are fully functional and in overall great shape.

learn more

Brand
Model
Finish
Categories
Year
Made In