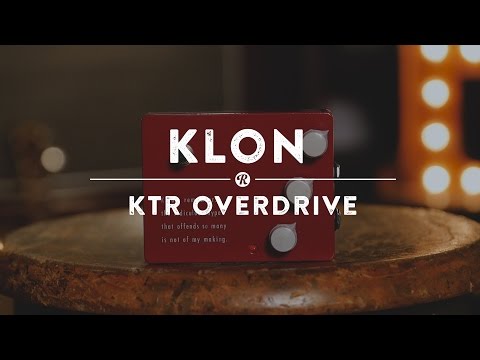 Come, venture into the magical world of Klon, where there are wizards, keyboard warriors, magical diodes, Fairy dust, and Hypebeasts everywhere.
1 Finnegan 1:1 - "In the beginning, Bill created the Centaur and the KTR." While the biblical God was out crafting lame, unworthy things (such as the heavens, the earth, mankind, animals, plants etc.) The TRUE GOD, Lord Bill Finnegan, had crafted a set of guitar pedals so awe-inspiring, that when the Biblical God looked upon it's greatness, he had to take a rest on the 7th day... But our Creator, Bill, stayed hard at work, and crafted both pedals, one to compliment the other. An Adam and Eve, as you will, but FAR more superior and important. But the KTR, the Centaur's red friend, lie dormant in the 'Tone-Den of Eden' for many years, as The Centaur, roamed free, full of praise, acclaim, hype, and diodes. Then, mysteriously as it had come, the Centaur had vanished. It would only rear its magical head once every blue moon, usually to help with what The Lord called 'rent payments', although done for a. Ye, he is a kind and loving Creator, who provides and helps in time of need. And so, God resurrected the KTR from the depths in the Centaur's absence. The people loved the KTR, not only for it's amazing tone unreplicatable due to its hand-chosen, GOD-BREATHED diodes, but because of its accessibility. And ye, it was good.
But then, Lucifer swooped in, disguised as the demon named 'DWINDLING SUPPLY', and he BANISHED the diodes from the KTR, making it a remnant of what it once was. The KTR turned to Lord Finnegan, and begged to be replenished. God smiled upon the barren KTR and said "Fear not, as I will make thee whole once more" (1 Finnegan 09:21 KTR ) and he gaveth a new set of diodes to the KTR. The KTR felt the same, and The Maker said it would BE THE SAME. But the people did not believe him. They rejected his message, even though he spoke the truth. They said "MY TRUTH says they are DIFFERENT, I CAN HEAR IT I DON'T BELIEVE YOUUUU" as they persecuted the new KTR. They believed the Resurrection could not be real, and would not be the same... They did not believe The Maker, and they did not believe in the Son of Klon, the Chosen One.
Now the story does not end here. My friends, the KTR, although changed from here forward, is still alive! You must BELIEVE, in it's awesome power! Ye, though I know you may be distraught that you may not see a new KTR with the original diodes, FEAR NOT because THIS PEDAL RIGHT HERE, the one you're looking at RIGHT NOW, is the way the designer intended originally. It is the way, the truth, and the light. No other pedal (except The Centaur) shall come before it. This KTR is pure and kind. You shall not want for anything more than it, for it's diodes are GOD-BREATHED. It is the way God intended.
So rejoice brethren (and uhhhm.... Sisther-en?) for I bring you an early serialized Klon KTR, for those who will not accept the new messianic version. God has a plan for you, as he does for all things. Maybe that plan has you purchasing his prized creation, the one he worked on since before the dawn of time? Remember, For Bill so loved the Gear-world, that he gave his only Begotten Klon diodes, so that whosoever shall believe in them, shall not perish, but have everlasting tone and sustain. Amen
And always remember: 'Kindly remember: the ridiculous PRICE that offends so many is not of my making'.

Now. Since you have the Lord's word in your heart and mind, please understand this....

For real, this thing is great.
But do you really think this thing is worth it cuz it's an early serial, original run, with the "Supreme Ultra Rare Diodes"? Well in my opinion it's NOT worth more than maybe a bit 1k. But hey. PEOPLE put values on things, and then sell them for incredulous prices. Supply and demand, capitalism yadda yadda. That's why the Centaur is worth so much. The KTR has always fallen in this path. I buy sell and trade gear a lot. I understand the market well, and realize some people are willing to pay whatever they want for these things, and I respect that. I think there's a lot of clones that sound good. But this is becoming more of a collector's item and 'high value' possession items. It is for sure cemented in the history of pedals as 'that' pedal.
I love this pedal and I love the Centaur. I think the hype is real for sure, but the pricing for the hype is just kind of crazy. All of that being said. If you want this magic box, this overpriced magic box, then you're going to unfortunately pay what PEOPLE value it at, which I GURANTEE you, WILL FLUCTUATE. People told me I was absolutely crazy and harassed me CONSTANTLY for listing this as high as it is, and I always stood my ground that it would go up in value, like the Centaur. Guess what? I was right. And it's just going to go higher unfortunately with the changeups in the diodes. I don't agree with this at all, but that's just the way it is. I'm totally willing to negotiate some pricing with you, but if you contact me just to whine about their inflation, you can bet your butt I'm going to fire right back and report the convo.
Anyways... So a little more in the serial thing.
Here it is and all its glory! But this is a little bit different! This isn't your standard KTR, this is the FIRST RUN Serialized KTR, which would be technically more rare than the Klon Centaur!! Supposedly these were made in a different factory and (supposedly) these are when J Rockett was involved in the process. These were handpicked by Bill (supposedly) and are the best of the best with tolerances (not so supposedly). Read about it on the forums!
Serial is #362, very early run!
Here's a description for the standard.
The Klon KTR Pedal is a revised edition of the legendary Klon Centaur, and certainly one of the finest overdrive/boost pedals we have for sale here at Humbucker Music. The circuit is designed completely by Bill Finnegan, and nails the sound of a genuine Centaur. This Klon KTR can produce transparent boost to warm rich overdrive tones, all with the signature mid-range boost that it is famous for.
The Klon KTR is best used pushing a tube amp that's on the edge of breaking up. The KTR is designed to overdrive the amp further into breakup, producing a lively and dynamic lead tone. Besides its obvious mid-range voicing, it is a rather transparent overdrive pedal that wedges its way into your amp to really make it sing in a focused, classic rock and roll kind of way.
The Klon KTR carries a three year, parts and labor warranty to the original purchaser as long as there is no evidence of abuse or attempted modification.

Tags: unicorn, dragons, wizards, mystical, minotaur, fairys, witches, warlocks, mermaids, cyclops, ogres, mermaids, loch Ness monster, leprechauns, Santa Claus, hydra etc.


This item is sold As-Described
This item is sold As-Described and cannot be returned unless it arrives in a condition different from how it was described or photographed. Items must be returned in original, as-shipped condition with all original packaging.Learn More.
Listed
a year ago
Condition
Excellent (Used)

Excellent items are almost entirely free from blemishes and other visual defects and have been played or used with the utmost care.

learn more

Brand
Model
Finish
Categories
Year
Made In
Pedal Format
Vallejo, CA, United States