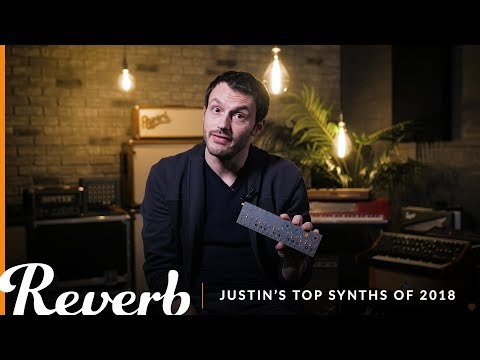 Description française :
TEENAGE ENGINEERING - OP-Z - Séquenceur et synthétiseur multimédia sur batterie
Le OP-Z signé Teenage Engineering est un synthétiseur particulièrement innovant. Il s'agit ici d'un synthé pouvant être utilisé en mode autonome qui donnera une nouvelle dimension à votre jeu. Notez que ce synthétiseur ne comprend pas d'écran. Pour avoir un retour visuel, vous pouvez le relier à votre smartphone ou à votre tablette, par exemple. De plus, le OP-Z vous permet de séquencer du son sur de l'image, à partir des films stockés sur votre smartphone ou des photos prises avec la caméra de votre appareil, par exemple.
Séquenceur
Séquenceur polyrythmique avancé 16 pistes
Outil de composition « step component »
Longueur indépendante de chaque piste
Vitesse indépendante de chaque piste
Automation par pas
Enregistrement pas à pas
Enregistrement temps réel
Séquence MIDI, CV et trigger (nécessite une interface non fournie)
Séquence image et graphique 3D
Séquence DMX (nécessite une interface non fournie)
Pistes
16 pistes dédiés à un mode de synthèse, sampleur ou contrôle unique
kick - snare - percussion - sampler - bass - lead - arpeggio - chords - FX slot 1 - FX slot 2 - tape - mixer - midi - cv & trig - light - motion
Patterns
160 patterns utilisateurs
Enchainement de pattern infini
Effets : Architecture modulaire et évolutive des effets. Incluant : delay, reverb, filtres, tremolo etc.
Step Components : 14 « step components » pour des techniques avancés de séquence par pas.
Ecran : Quand l'OP-Z est associé à un appareil iOS, l'appareil agit en tant qu'écran pour l'OP-Z.
Application iOS : L'application OP-Z pour iOS sera disponible gratuitement sur l'App Store.
Compatibilité : Compatible avec n'importe quel appareil iOS spécifié Apple Metal Graphics.
Double domaine de synthèse : Deux domaines de synthèse pour une latence extrêmement faible.
Caractéristiques :
Matériel
Analog Devices blackfin 70X DSP
Co-processeur audio Cirrus Logic
1250 MMACS
48kHz 24-bit DAC
122 dB SNR
Capteur : Accéléromètre 6 axes assignable à n'importe quel paramètre
Connectivité sans fil : Bluetooth 5.0 LE
Batterie : 2 ans en veille
Connecteurs :
Usb type C
Jack 3.5 mm 4 points
Interface utilisateur :
Clavier 2 octaves
51 boutons au total
Pitchbend sensible à la pression
4 x encodeurs multifonctions hautes résolutions
Potentiomètre de volume avec interrupteur marche/arrêt
Bouton d'appairage
53 indicateurs LEDs
Microphone : Microphone MEMS intégré / integrated MEMS microphone
Conception durable : Boitier plastique ultra rigide / IXEF 1022 PARA + 50% fibre de verre
Encodeur unique : Encodeurs à roulement à bille et capteur à effet Hall conçu par Teenage Engineering pour réduire la hauteur et l'usure
Dimensions
Longueur 212.5 mm
Largeur 57.5 mm
Hauteur 10 mm
+ 5 mm supplémentaire pour le potentiomètre de volume
Accessoire fourni : Câble USB type C vers USB type A pour le contrôle et la charge
English description :
TEENAGE ENGINEERING - OP-Z - Multimedia Synthesizer and Sequencer
the next generation of portable instruments.
OP–Z is an advanced fully portable 16-track sequencer and synthesizer, with a range of both sample based and synthesis based sounds. it's the world's first stand-alone sequencer of it's kind, that lets you sequence music, visuals, lights and more.
OP–Z can be used completely stand alone and comes with an intuitive led lit interface. when you want next level real time visual feedback, use the screen you already have in your pocket*. hardware features include a usb-c host and device, wireless communication over ble, 4-pin 3.5 mm stereo headphone and line-out, accelerometer, user replaceable battery and built-in microphone.
component based step sequencing.
one of the basic concepts of the OP–Z is it's ability to run each track totally independent from one another. tracks can run at various speeds, have different lengths and loop points. separate tracks can even jump-cut back and forth irregularly and randomly if you want. using this you can make a short sequence sound more or less different each time it is repeated in your composition.
a composition is divided into tracks and each track is built from sequencer steps – just as you are used to, but on top of that we have added something truly unique we call step components that adds an extra dimension of instructions for each step. this new tool makes composing a track much more dynamic, deep and rich – a long needed addition to traditional sequencing.
the tracks on the OP–Z is polymetric. meaning that each track has dynamic track length from 1 up to 144 steps. making it possible to work in high or low track resolution. you can choose to go completely off-grid or stay 100% quantized. thanks to the OP–Z real time melodic analysis you can at any time automatically transpose whole sequences in different scales across six octaves.
bring your own screen.
connect your OP–Z wirelessly to an ios device. thanks to the extremely energy efficient ble technology your OP–Z will run and sync to your screen for hours and hours, without you having to charge the unit. with the OP–Z app you see the numbers and graphs behind the music you create in real time. at a glance, you know how your instruments are balanced in the mixer or just how much effect is applied to each instrument.
the screen adds another dimension to your interaction with the OP–Z. unlocking multi touch features, you can adjust multiple mixer sliders at once or use the smooth touch pad to adjust effects or filters. perfect when performing live.
pitch bend and microphone.
on the front of the OP–Z you find the pitch bend in the form of a soft, pressure-sensitive, thumb button. the pitch bend adds an analogue touch to any instrument – perfect for that solo break. lift the OP–Z to your mouth, and the accelerometer activated microphone will turn on. hold the function buttons to change the settings for the microphone.
built for live performance.
on the back of your OP–Z you find the project, mixer, tempo and the screen buttons. while holding down one of these buttons you access some of the OP–Z main functionality.
the project button lets you choose one of the 10 projects where you work on your songs. each project contains 16 patterns and each pattern contains 8 instrument tracks. the mixer gives you access to a live mixer where you fine tune the balance of your current track. one-two-three-four – hold to change tempo, add a click or counting voice-over to your track. the screen button opens up the main menu if you have a screen connected. select menu item using the red dial. the screen button also activates the microphone. press the mixer button to toggle between clean voice pass-through or the two real time OP–Z fx-buses. last but not least, keep an eye open for upcoming new hardware features using the expansion port.
punch-in fx.
punch-in fx is a concept inspired from our series of pocket operators, where you can add a layer of live performance effects, and either record them or just to enjoy in real-time. on OP–Z the punch-in fx is a separate programmable track just like any instrument. the punch-in fx is one of the unique features that makes the OP–Z stand out from a traditional sequencer. this makes the OP–Z a powerful live performance instrument, extending the possibilities of a pre-programmed track to endless variations.
sequencing
advanced multi-speed 16-track sequencer.
step component composing
endless sequencing steps
track independent length
track independent speed
parameter locks
step recording
live recording
midi sequencing
image and 3D graphics sequencing
DMX light sequencing
(needs external interface)
instrument tracks
16 individual and independent synthesis, sampler and control tracks.
kick - snare - percussion - sampler - bass - lead - arpeggio - chords - FX slot 1 - FX slot 2 - tape - mixer - midi - cv & trig - light - motion
patterns
160 user programmable patterns
patterns chaining.
effects : upgradeable modular effects architecture. included effects: delay, reverb, filters, tremolo etc.
step components : 14 multi-program step components for advanced step sequencing.
screen : when paired or connected to an iOS device, the iOS device will act as a screen for OP-Z.
iOS app : OP-Z ios app, free to download from app store.
compatibility : compatible with any iOS device that is apple metal graphics specified.
hardware
analog devices blackfin 70X dsp
cirrus logic audio co-processor
1250 mmacs
48kHz 24-bit dac
115 dB dynamic range
sensors : 6 axis motion sensor.
microphone : integrated mems microphone.
wireless : bluetooth 5.0 LE
battery
6 hour battery life
1 year stand-by time
user replaceable
connectors
usb type c
3.5 mm 4-pole jack
tactile input
2 octaves of musical keys
51 mechanical keys in total
pressure sensitive pitch bend
4 x multi purpose color coded high resolution encoders
volume knob / on switch
pairing button
ui
29 rgb+w led indicators
24 w led indicators
durable design : rigid engineering plastic housing / IXEF 1022 PARA + 50% glassfiber
unique encoder design : teenage engineering designed floating ball bearing hall sensor encoders for minimal stacking height and wear.
dimensions
L 212.5 mm
H 57.5 mm
D 10 mm
+ 6 mm length for volume knob
included in package : usb type c to usb a for charging and control.
Please note that we sell European 220/240v versions, most of which can be switched to 110/120v if needed, either directly via the hardware next to the power supply, or via an external power transformer, don't hesitate to contact us if you have any questions.
Condition
Brand New (New)

Brand New items are sold by an authorized dealer or original builder and include all original packaging.

learn more

Brand
Model
Categories