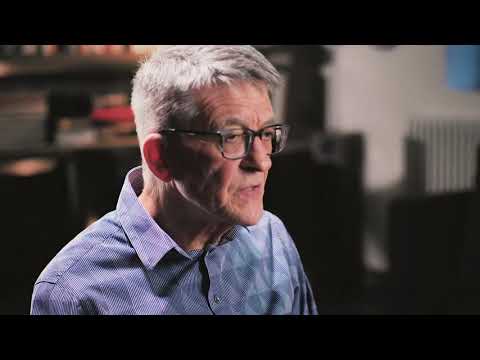 PLEASE CHECK AVAILABILITY BEFORE CONFIRMING YOUR PURCHASE! Our stock can change any minute – we sell through various sales channels.
Brand New! – Closed Box.
We are authorised dealers of the finest audio gear and musical instruments.
Note 1: Free shipping within EU. If outside EU, please message us for specific shipping price to your particular location. The price you see is only a generic estimation for "outside EU".
Note 2: This product is custom ordered, please check availability and/or eventual shipping delay.
Note 3: There are different finishings. Please, message us to check availability.
Note 4: We sell without taxes anywhere outside Europe and to valid VAT ID companies inside Europe. Please ask us your price without Tax in those cases.
Note 5: We can quote any kind of bundle with our products at the most convenient prices. Just ask for it.
SPENDOR A7 FLOORSTANDING SPEAKERS
Bringing music to life
A-LINE
The new Spendor A-Lineloudspeakers prove you don't need a big space, or budget, to enjoy dynamic,open and exhilarating sound. If you're someone who truly loves music, whichevermodel you chose, they will add a whole new dimension to your listening pleasure.
They are slim, compact andyou can place them easily and unobtrusively into your living space and theywill fill the room with a clear captivating sound, and thanks to innovativeSpendor technology the A-Line loudspeakers will get the very best from whateverequipment you have.
The new Spendor A-Lineloudspeakers deliver class leading performance. They are the most adaptable andaffordable loudspeakers Spendor have ever created.
Themulti-award winning A7 is designed to blend effortlessly into any living space.4th generation Spendor linear flow port technology ensures the music remainstuneful and articulate even when the A7's are positioned close to a wall orused in a small room. The A7 delivers music with striking clarity, excellentbass extension and a sensitively judged balance of fun and charisma.
The New Spendor A7 is a major revision of the highly acclaimed SpendorA6R floor standing loudspeaker. The result is a dramatic uplift in dynamics,resolution and low frequency articulation. The slim modern linear-form cabinetis styled and dimensioned to fit easily and unobtrusively into any livingspace. The 4th generation Spendor linear flow port ensures that music remainstuneful and articulate even when the A7's are positioned close to a wall or ina small room. The A7 delivers music with striking clarity, excellent bassextension and a sensitively judged element of fun and charm. The A7 is easy todrive and it brings out the best from your amplifier.
SPENDOR 180mm BASS-MID DRIVE UNIT
At the heart of the A7 is a new Spendor designed and engineered 180mm bass-middrive unit. It features an EP77 polymer cone and new surround and suspensionmaterials with outstanding thermal and mechanical stability. The driver hasexcellent power handling and extremely good low-level linearity. Keyelectrical, mechanical and damping parameters have been optimised to ensureconsistent low frequency performance and sound in any listening room.
CROSSOVER NETWORK
A meticulously refined crossover network integrates the drivers seamlessly todeliver vivid, dynamic, but always natural, sound. The crossover network hasprecision wound highlinearity tapped inductors which avoid the distortionintroduced by attenuating resistors and allow very fine tuning of both frequencyand phase response, which is essential to achieve a coherent balanced sound.
WIDE-SURROUND 22mm TWEETER
A 22mm wide-surround tweeter combines the extended frequency response of asmall diaphragm with the low frequency characteristics of a larger diaphragm togive stable low distortion response over a very wide frequency range. Theunique diaphragm profile delivers a smooth extended high frequency responseover a very wide listening area. The tweeter has a protective mesh grille.
DYNAMIC CABINET DAMPING
Timing isfundamental to the musical experience. In conventional loudspeakers rigid highdensity cabinet panels are mass-damped to reduce cabinet-talk. Spurious energyis stored and released slowly. This creates unacceptable blurring and slowingof the sound. Spendor's solution is Dynamic Damping. Small low mass constrainedpolymer dampers at key energy interface points instantly convert any spuriousenergy in the cabinet into inaudible heat. The result is a naturally fastengaging sound.
EASY TO DRIVE
Internal cables are high-grade silver plated pure copper with halogen freedielectric. High linearity audio grade capacitors and an easy to drive 8ohmload ensure uncompromised performance and complete compatibility with all goodamplifiers and cables.
STABILISER INSERTS
The base of the plinth has four machined steel stabiliser inserts. Thesecontribute to the neat appearance and good stability of the slim cabinets. Thestabilisers are secured directly into the main structure of the cabinet so thatmicro-movement or flexing of the plinth and feet (which blur fine detail and destroyambience) is eliminated.
NATURAL VENEER FINISHES
Available finishes are black ash, dark walnut, natural oak and satin white. Theplinth has acontrasting black satin lacquer finish.
SPECIFICATIONS
Type: Floorstanding
Frequency Response:32Hz – 25kHz
Design: 2-wayfloorstanding
Crossover Frequency:3.7kHz
Amplifier Requirements:25-2000watts
Sensitivity: 88dB for 1 watt at 1 metre
Nominal Impedance:8 Ohms
Finish: BlackOak, Walnut, Natural Oak, Satin White
Product dimensions (mm)(Hx W x D): 904 x 180 x 305mm
Weight: 18kg
Condition
Brand New (New)

Brand New items are sold by an authorized dealer or original builder and include all original packaging.

learn more

Brand
Model
Categories
Made In