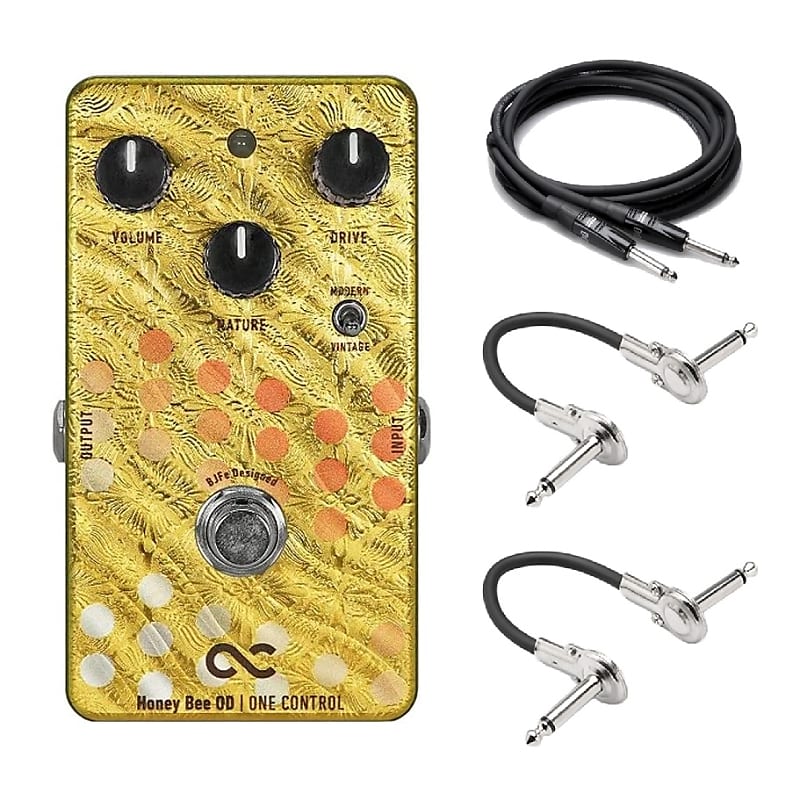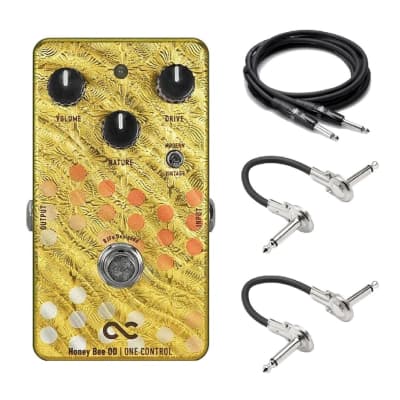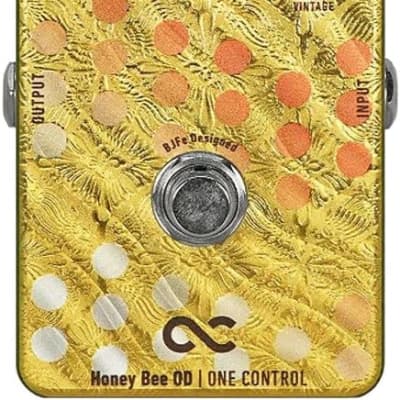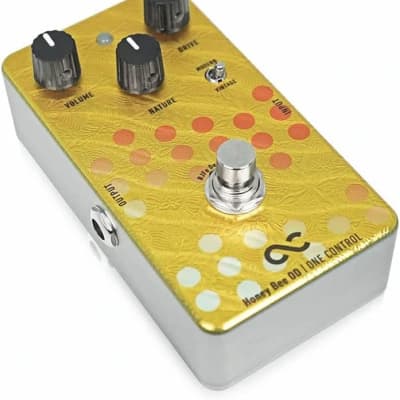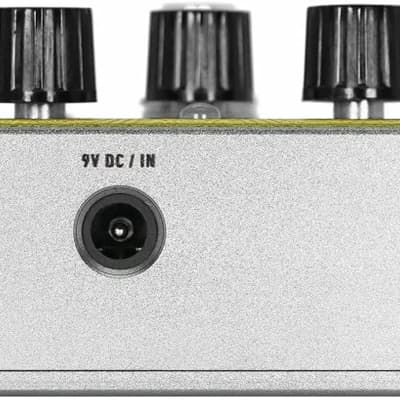 New One Control Honey Bee Overdrive Guitar Effects Pedal
This item is new, in box!

With your purchase you will receive two Hosa metal patch cables (IRG-100.5) and a Hosa 10 foot Pro guitar cable!

Orders placed before 12:00 PM Eastern Standard Time will ship same day! Orders placed after 12:00 will often ship same day as well, if not, they will ship next day.

International orders: Please note that you will be responsible for any applicable customs fees or import taxes!

I am an Authorized Dealer, a store receipt will be included with your purchase.

Check my feedback and bid with confidence!
From One Control:

This pedal needs no introduction. If you've been a long-time fan of Bjorn Juhl (BJF/BJFe) then you know that this is one of his best creations. The Honey Bee Overdrive is renown for it's warm overdrive crunch which is easily adjustable by a twist of a knob. Over the years, there have been several revisions of this sought-after pedal. We are proud to announce that this version from One Control, is the best version yet, as it contains all the revisions and improvements from previous models.

Vintage / Modern: Switch between the sound of the original Honey Bee Overdrive (Vintage) and the sound of the current version (Modern).

Volume: Adjust overall volume

Drive: Strength of the distortion.

Nature: Frequency range control that fine tunes the overall color of your tone. At the counter-clockwise position, the lows and low mids are more predominant. In the clockwise direction, a softer output is obtained. Tip: Start at the 12 o'clock position and adjust to your liking,

Specifications

Input impedance: 370 K

Output impedance: 50K

Drive voltage: 9 V center minus

Current Consumption: 3 mA

Size: 46(W)x113(D)x64(H)mm

Weight: 295g

True-Bypass Switching

High Quality Aluminum Enclosure

Bjorn's Description:
A Sweet History
For those of you that don't already know about it, The BJFe Honey Bee OD is one of the most sought-after overdrives in the pedal market. To clarify, there have been several versions of this pedal, made in collaboration with several manufacturers over the last couple of years. However, One Control had the privilege of working alongside Bjorn to make the best sounding and newest version of the Honey Bee.

The original Honey Bee OD was inspired by the sound of an old Supro amp. The first Honey Bee was released on December 4, 2002. Although the Honey Bee OD has been in production for many years, every single revision has had improvements. It's important to note that basic tone color characteristics have not changed. However, depending on the time of production, players will notice subtle changes of certain characteristics.

Revision 1: Increased output level.

Revision 2: Increase upper midrange response.

Revision 3: Full clockwise rotation of the Nature control was changed from mild treble cut to mild treble boost. This revision occurred at approximately serial number 147

Revision 4 (One Control): Contains all revisions mentioned above as well as a 6dB gain increase. This gain increase was a very popular request among existing Honey Bee users. This gives the Drive control more range.

The Design
The Honey Bee is an overdrive pedal that resembles a guitar amp that is set to a 'crunch' setting. It integrates flawlessly with other effects and distorted amplifiers, giving your overdrive a warm tone. What makes this pedal unique is the ability to change the dynamics so easily. Change from a clean to overdrive tone by simply twisting a knob. No matter what setting you prefer, enjoy the free headroom-ish response, just like your favorite broken-in amplifier.

One Control made it possible to select both Honey Bee OD "versions":

Vintage Mode (Original sounding Honey Bee OD): With a mild and classic overdrive tone, expect a unique high frequency response.

Modern Mode (Revision 2+3+4) is the sound of the current Honey Bee OD. Compared to the Vintage mode, you'll notice an gain increase, especially in the low ends. When Modern mode is selected, the 'Nature' control range becomes wider.

The Honey Bee Overdrive's distortion affects the overtones while keeping the core tone intact; realizing both enhanced gain and pure tone simultaneously without physically increasing the gain. For flat strings, mellow tones are obtained. For round strings, a light distortion of a vintage amp will be obtained. The Honey Bee OD can also be used by bassists.

Enjoy one of my favorite creations. Practice and enjoy.

- Bjorn Juhl

Condition
Brand New (New)

Brand New items are sold by an authorized dealer or original builder and include all original packaging.

learn more

Brand
Model
Categories
Pedal Format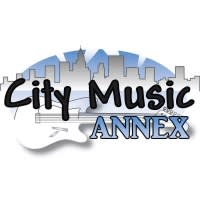 Leominster, MA, United States