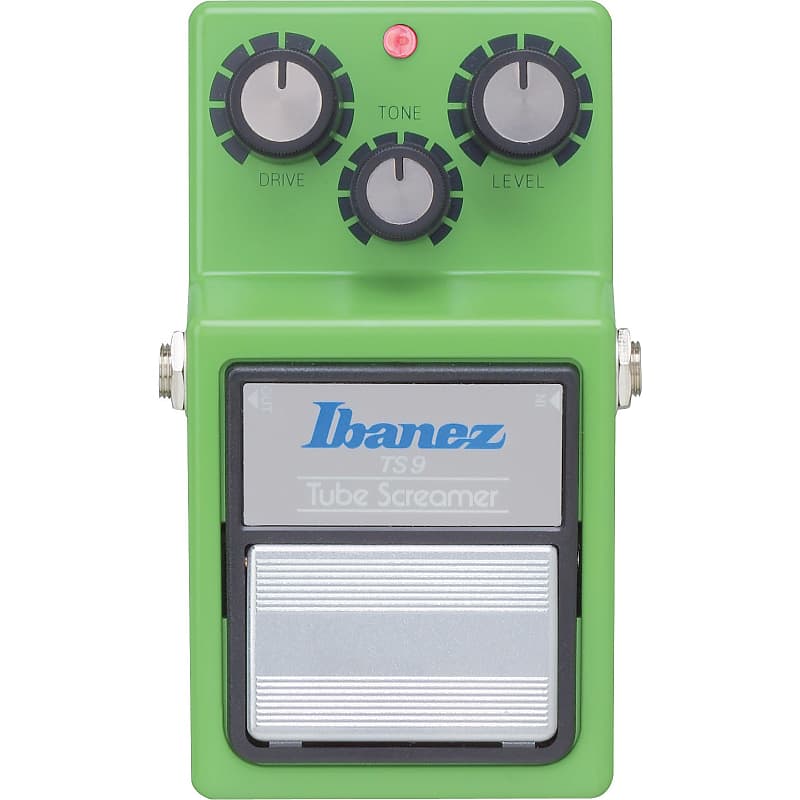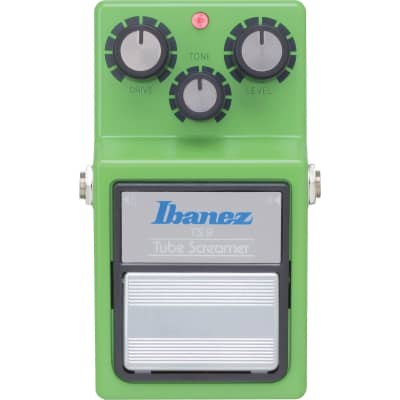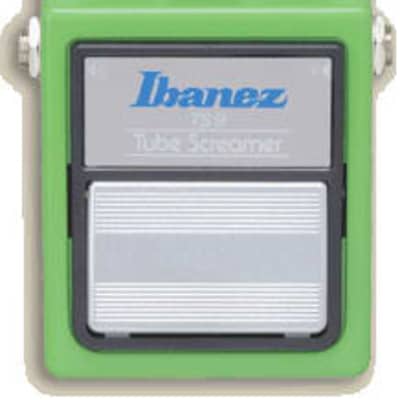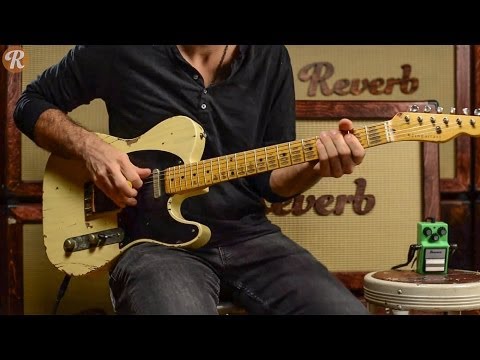 The classic sound you know and love from the original Tube Screamer is back and better than ever in the Reissued TS9 Overdrive Pedal. With the same components, same housing and same distinctive green paint get ready to plug in and let loose like never before!
The Ibanez TS9 Tube Screamer is a guitar effects pedal that has become a classic among guitarists. It was first introduced in the late 1970s and quickly gained a reputation for its warm, overdriven sound. The pedal was designed to simulate the sound of a tube amp being pushed to the limit, providing a smooth and creamy overdrive that is still sought after today.
The TS9 Tube Screamer has a simple and straightforward design, with just three knobs for controlling the sound: drive, tone, and level. The drive knob controls the amount of overdrive, while the tone knob adjusts the frequency response of the pedal. The level knob controls the overall output volume, allowing the player to adjust the pedal's output to match the rest of their setup.
One of the most notable features of the TS9 Tube Screamer is its distinctive green color. The pedal's housing is painted in a bright green color that is instantly recognizable, and it has become a signature feature of the pedal. The reissue of the pedal is faithful to the original in every way, including the green paint and the classic sound.
When the TS9 Tube Screamer is engaged, it adds a subtle but significant boost to the guitar signal, providing a creamy overdrive that is perfect for blues, rock, and other genres that require a warm and dynamic sound. The pedal can be used in a variety of ways, from adding a bit of grit to a clean amp sound to pushing an already overdriven amp into new territory.
Overall, the Ibanez TS9 Tube Screamer is a timeless classic that has stood the test of time. Its simple design and warm, overdriven sound have made it a favorite among guitarists for decades, and it remains one of the most sought-after pedals on the market today. Whether you're a seasoned pro or just starting out, the TS9 Tube Screamer is a pedal that every guitarist should have in their arsenal.
Classic stompbox distortion and overdrive effect
Made in the same factory and with the same parts as the original TS9
Input impedance: 500 Kohms
Output impedance: 10 Kohms
Maximum Output: Level 0dBm
Maximum Gain: + 30dB
Equivaient Input Noise: -100dBm (IHF-A)
Power Supply: 9V battery or external 9V AC adapter
Dimensions: 4.9" x 3" x 2"
Weight: 1.3 lbs.
Condition
Brand New (New)

Brand New items are sold by an authorized dealer or original builder and include all original packaging.

learn more

Brand
Model
Categories
Made In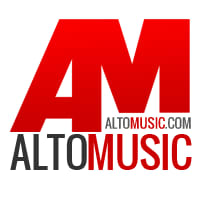 Middletown, NY, United States