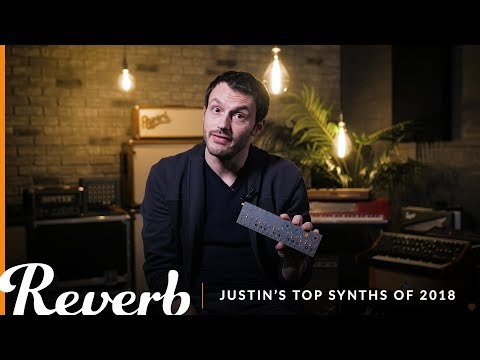 Teenage Engineering OP-Z Dream Machine
The Teenage Engineering OP-Z Dream Machine is a completely stand-alone, portable 16-track sequencer with built-in synthesis and sampling with sequencing for MIDI, CV/Trig, image/3D graphics and DMX lighting. The OP-Z builds on the revolutionary OP-1, the now legendary portable synth, offering increased DSP power at around half the size with decreased energy consumption.
Compose with components
Centered around an advanced 16-track sequencer where all tracks run independently, OP-Z makes individual track speed and track length possible. In addition to this it's possible to add unique step behaviors to every one of the 16 steps: a feature Teenage Engineering calls step components. Think of this as dual layer sequencing where the first layer is a traditional 16 step sequencer, while the second layer adds variation per cycle, note variation, micro sequencing, direction, parameter changes, re-trig's and much more, all on just one single step.
In theory, it is possible to create a complete song by programming only the first step of the 16, using multiple step components to create endless variations, a technique recommended for experts and engineers only. Seriously, in some situations it's actually almost impossible to predict the complete length of a sequence. So Teenage created a special component for those situations named 'catch up', that forces a track to exit at a certain step to stay in sync. In total, there are 14 components sorted into 3 groups: triggers, note variations and specials.
All 14 components have 10 values and behavior programs. The product of all this is 140 ways to alter just one single step. And to make step composing really intuitive and super fast, all keys are backlit with multi-color LEDs with instant machine feedback, a must-have for poorly lit club gigs and late-night-in-bed composing. actually, the print on the unit itself is made with a special glow-in-the dark-paint. a pretty cool "world's-first" for synthesizers.
Bring your own screen
OP-Z is a completely stand-alone synthesizer and composer, ready to to be used at anytime and anywhere, but for those of you who need that extra injection of vibrant graphics, interactive user interface and awesome synced animations to feel inspired, Teenage Engineering introduce the concept of BYOS - bring your own screen. You already have the phone with that gorgeous retina display in your pocket, right?
Just download the OP-Z app, pair the two devices and you are all set. Add cellular connectivity, WiFi and powerful graphics processing to that and the concept certainly makes sense. All this tech when connected to the OP-Z adds several unique features. Like using the phone's camera, snapping a series of photos and arranging them to a beat, creating a synchronized music video 'a-la-minute'.
OP-Z supports dropbox on iOS as well, so transfer of your custom artwork on to your iOS device will be instant and without cables. To eliminate any latency between image and sound, OP-Z sound engine is ported to run simultaneously on your iOS device, something called "dual domain synthesis".
Full unity 3D integration
Teenage Engineering have worked closely with Keijiro Takahashi and the unity Tokyo Studio to fully integrate OP-Z with the unity game engine. as Keijiro-san is both a full time software evangelist at unity and a renowned VJ at night, Teenage have had access to a selection of Keijiro-san's personally developed tools and shaders which deliver stunning 3D graphics that run at full speed on iPhone or iPad. Keijiro-san's tool-set and real life experience in performances with motion graphics have been invaluable in making OP-Z an inspiring live tool for moving images in sync with music.
The weakest point of VJ-ing has always been the creation of content. By exposing the inner control data of the OP-Z and linking it to unity, users can create anything within unity, build the project and just drop the build to a dropbox folder. Customizing every single polygon in a performance.
sequencing:
Step component composing
Endless sequencing steps
Track independent length
Track independent speed
Parameter locks
Step recording
Live recording
MIDI, CV and trig track sequencing
Image and 3D graphics sequencing
DMX light sequencing
tracks:
16 individual and independent synthesis, sampler and control tracks.
Kick
Snare
Percussion
Sampler
Bass
Lead
Arpeggio
Chords
FX slot 1
FX slot 2
tape
Mixer
MIDI
CV & rig
Light
Motion
Features:
160 user-programmable patterns
Endless patterns chaining
Upgradeable modular effects architecture: delay, reverb, filters, tremolo
14 multi-program step components for advanced step sequencing
When paired or connected to an iOS device, the iOS device will act as a screen for OP-Z
OP-Z iOS app will be free to download from app store
Compatible with any iOS device that is Apple metal graphics specified
Dual domain synthesis for extreme low latency performance
6 axis motion sensor (g-force) assignable to any synthesizer parameter
Bluetooth 5.0 LE
Battery: 2 years stand-by time
USB Type C and 3.5 mm 4-pole jack connector
2 octaves of musical keys
51 mechanical keys in total
Pressure sensitive pitch bend
4 x multi purpose color coded high resolution encoders
Volume knob / on switch
Pairing button
53 LED indicators
Integrated MEMS microphone
Ultra rigid engineering plastic housing
Condition
Brand New (New)

Brand New items are sold by an authorized dealer or original builder and include all original packaging.

learn more

Brand
Model
Categories