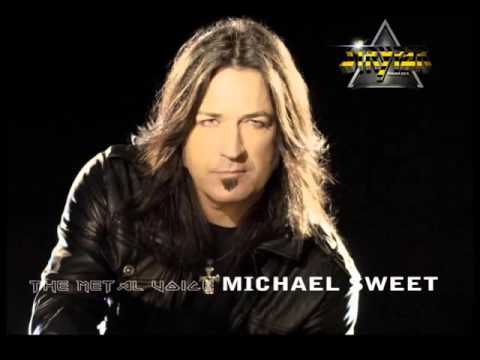 $749 for 1 Mipro System which includes Transmitter, Belt Pack, Antenna, and power supply. What it does NOT include are the parts to rackmount nor the back to front antenna extension. If you need those parts, message me which one or both. I'll reply with an offer including the parts you need.
There is a picture of Mipro's racked up with a combiner (NOT Included in this sale - some knuckle head will ask). If you're interested in a system for your band, you buy all the parts from me, and I'll assemble for no extra charge.
The MI-909T/R system is a professional-quality true digital wireless stereo IEM system featuring digital encryption capabilities with unparalleled digital audio performance and transmission reliability. The superior frequency response characteristics from 20Hz to 15kHz clearly exceed that of analog systems. The systems I stock have a frequency range of 480 to 544Mhz and are legal for US use now and for a long time into the future.
Combining DSP and digital diversity technologies, MIPRO's MI-909 system cleans the clock spec and sound wise of the PSM900 and the Sennheiser G4. The MI-909 boasts 112dBa of dynamic range, enhanced s/n ratio, extended frequency response and advanced features that provide crystal clear audio that sets a new standard in wireless in-ear monitoring. Please check the spec chart in the pictures section. I often have people ask me to explain the "WIDE-BAND" RF options available in the Mipro MI909 system. Simply put, take a Shure wireless system in the G5 frequency range. The Mipro MI909 would have a G5, G6 and a G7. Why is this important? You have a lot more channels from which to choose. In today's crowded RF environment this is a big deal. The old Mipro MI808 (a great system retired due to the 600Mhz thing) Was like the Shure and the Sennheiser systems with a rather narrow frequency range availability. Like Shure and Sennheiser, we offered several different freq range systems to deal with that. I would have to check the clients location and find the best frequency availability for that area. If you were going into New York City Chicago Los Angeles any really large city I would be scrambling and combining systems to get it done. With musicians on tour I always felt like I was rolling the dice. With the new wideband availability I don't even need to check it. You'll be fine wherever you go in the US. You'll have a plethora of open channels available to you. No worries.
___________________________________________________
The MI-909R True Digital bodypack receiver, the most compact in the industry, has dual antenna true digital diversity reception providing unsurpassed RF Signal stability and extended range. The bodypack receiver features Stereo, Mono-L, Mono-R and Mixed operational modes (videos on my site) with balance control and equalization settings.
The MI-909T True Digital transmitter operates across 64MHz, allowing multiple preset compatible channel operation, adjustable input sensitivity, adjustable RF output and EQ DSP processing. Built-in scan and sync functions enable auto-scanning for open, interference-free frequencies.
_______________________________________________________
My opinion: I've never heard an in ear system with such clarity and power as the new Mipro 909 Digital. I'll point out a few specs in a bit to back this up. All of the Shure and Sennheiser systems I've used through the years had adequate volume. Throughout the show you could end up at the 3/4 point on your belt pack. I always wished I could be at half so I had plenty left if I wanted it. Keep in mind, I'm 65 and stood in front of many a Marshall stack through the last 45 years as well as mixed plenty of PA systems for 50,000+ people.

Being digital, I've been asked me about the latency (slight delay). Obviously if you're using a digital console to digital ears it's cut way down. If you don't use the encryption it's also cut down. On the worse case scenario, your looking at about 5 milliseconds. About the distance your floor monitors speaker takes to get to your head. Ever hear that delay? Scan down. I'll include an email from a guy that was obsessed with "latency." I've shipped hundreds of these systems globally and I've never had anyone comment on "latency." Also this latency question was when the MI909 just came out. It's been out for a couple years now and this is no longer an ongoing question.

I've owned lot of ear systems from Sennheiser and Shure and in my humble opinion - This is the greatest system on earth. I know Lectrosonics just came out with a wireless in ear system but it starts at around $2500. I haven't heard that one yet.
The pictures show a rack we built for a tour. This is to show you how the MI909 racks up with combiners etc.
The MI-909T transmitter is a rugged digitally-encrypted rack transmitter. It operates in a 64 MHz wide bandwidth and allows multiple preset compatible channels operation. Delivering up to 50 mW output power, it has high dynamic range stereo audio inputs and is able to withstand professional audio mixers' maximum output levels. Menu settings allow input sensitivity, encryption, EQ DSP processors to be set-up via a rotary control knob. A built-in Scan function enables auto-scanning for an open, interference-free frequency and, once selected, that frequency can sync with the bodypack receiver with a simple push of the ACT button. The MI-909T is ideal for both live applications and professional installations such as language interpretation.

5E Frequency Range: UHF 480~544 MHz
Bandwidth: 64MHz
Oscillation Mode: PLL Synthesized
Channel Grid: 25kHz
Frequency Stability: ± 0.0005% (-10 ~ +60°C)
Modulation Type: Digital modulation
RF Output Power: Switchable 10Mw - 50Mw
Spurious Rejection:
Frequency Response: 20Hz ~ 15 kHz (stereo)
T.H.D.: <0.1% (at 1kHz)
ADC Dynamic Range: 112dBa
Stereo Audio Input: 6.3mm Ø Phone Jack x 2, XLR, 6.3mm Ø combo jack
Max Input: > +26 dBu, Selectable Line / Mic level
Audio Input Adjustment: 0~ -30dB, 3dB step
Earphone Output: 6.3mm Ø Stereo phone jack with volume control
Earphone Output Impedance: ≥ 16Ω
Network Interface: RJ-11 x 2, proprietary MIPRO ACT-BUS
Antenna Connector: TNC (50 Ω impedance)
Power Supply: DC 12~15V
Dimensions: 8.3" (L) X 1.7" (W) X 8.1" (D)
Weight: 1.1 kg / 2.4 lbs
The MI-909R Beltpack operates in a wide 64 MHz bandwidth and it has easy to use controls and indicators with a backlit LCD screen. Advanced dual-antenna diversity design eliminates signal dropouts and enhances signal stability. Featuring a lightweight, exceptionally durable magnesium alloy bodypack case, the MI-909R is ideal for professional installations and live applications. Proprietary digital encryption provides secure audio transmission, preventing unauthorized listening in conferences, meetings and language interpretation applications.

5E RF Frequency Range: UHF 480~544 MHz
Bandwidth: 64 MHz
Channel Grid: 25kHz
Selectable Frequencies: 2561 frequencies in 16 groups per band
Compatible preset frequencies per group: 16
Housing: Magnesium and glass-fiber reinforced plastic
Receiving Mode: True Digital Diversity Receiving
System Latency: 5.6ms (unencrypted) and 7.84ms (encrypted)
Oscillation Mode: PLL Synthesized
Frequency Stability: ± 0.0005% (-10~ +60°C)
Channel Setup: ACT Sync
Modulation Type: Digital modulation
Sensitivity: 10 μ V input level, S/N > 90dB (stereo)
Spurious Emissions: < 4 nW
Max S/N ratio: 95dBA
Frequency Response: 20Hz ~ 15kHz (stereo)
Stereo Separation: > 95dB
Volume Control: 126dB (1dB step)
LCD Display: AF/RF meters, battery status, group & channel, R/L balance
Output Jack: 3.5mm Ø stereo earphone jack
Output Power: Left/Right x 120mW @ 16 Ω
Earphone Impedance: ≥ 16 Ω
Battery Type: AA X 2
Current Consumption: Approx 170 mA
Operating Time: Approx 8 hours (moderate volume)
T.H.D.: 0.1% @ 1kHz
Dimensions: 2.6"(W) x .9"(H) x 3.2" (L)〞
Weight: 98g / 3.5 oz
Operating Temperature: -10 ~ +60°C
Joe in New Jersey was concerned about going digital because of the word "Latency." He sent me this note:
Mike good morning. . . just so you know I am one of those "over thinkers" LOL. But let's face it most of us in the music business are. . . Anyway, I started to obsess about this whole "latency" issue. Not so much with just the Mipro 909 IEM but the added latency from the X32 Rack and in the near future of a digital guitar wireless. After doing some research on the web and listening to all the naysayers. . . . I decided to put it this rest here is what I did and I thought I would share my little experiment with you. The Mipro 909 has a latency of 5.84 ms, X32 Rack 0.85 ms & I am factoring in 4ms for an future digital guitar wireless. This comes to a total of 6.69 ms for wired (guitar & vocal mic) sources and for wireless (guitar & vocal mic) approx.10.69 ms. That latter really scared me on paper. So what I did to replicate this was to set up a Pro Tools HD session using a TDM delay plugin. Keep in mind the Pro Tools TDM rig has from what I have read a 2.4 ms latency at 44.1k. So what I did was insert the stock short delay plugin on the microphone channel and set it to 4.2 ms (6.69 ms (Mipro 909 & X32 Rack) - 2.4 ms (Pro Tools HD rig) = 4.19) I popped in my Shure 425's to a wired headphone amp and sang into the mic. I did notice a very slight comb filter effect. And as I turned up the volume on the in ears to where I would typically monitor with this was even less noticeable. Furthermore, when I added a little bit of reverb to the vocal this became a nonexistent issue at that point! Next I decided to push the envelope and increase the delay with the plug in a bit. As long as I was below 13 ms - 15 ms total everything seems to be quite usable. I feel I have best replicated the rig I am putting together and should know what to expect performance wise and can go on to obsess about something else. . . . I will keep you posted once I have the rig complete.
TTYS Joe
Recent Customer email: The MiPro 909t/r is a game-changer. I play in a touring band with several wireless mics and a wireless router for a digital mixer already in operation. When I was looking to add some wireless IEM's to the system, I was concerned about being able to find clear frequencies in multiple RF-heavy environments like NYC and Washington DC since I sometimes have to hunt with our analog systems. Never had a problem with the digital gear though due to the nature of the technology so I was very interested in what the 909 had to offer. I was primarily comparing it to the Sennheiser G3 and the Shure PSM 900, both of which have fewer features and are significantly more expensive.
The MiPro offers a huge 64mHz bandwidth for choosing frequencies from vs. Sennheiser's 42mHz and Shure's 36-40mHz. Also, the Mipro has better low end response at 20Hz-15kHz vs 25Hz-15kHz for Sennheiser and 38Hz-15kHz for Shure. Total Harmonic Distortion is <.1% vs Shure at <.5% and Sennheiser at <.9%.
The real biggie though is that because it's digital, there is absolutely no companding involved! This means beautiful, full, warm, hardwired-sounding audio from a tiny wireless belt pack with an incredibly low noise floor. The dynamic range is amazing, and the low end can feel like subwoofers in your ears with the right mix. The audio is crystal clear and dropout free. I haven't really pushed the range yet, but I was able to easily get 100 or so yards away through 6 walls and down an entire floor with no change in audio quality.
My only concern was whether digital latency would be an issue. Posted latency for the system is 5.84ms. With conventional wedge monitors, I'm already used to hearing about 10ms of latency (I'm 6'5" and I stand maybe 3.5ft from my wedge), so in terms of performance timing, this is actually an improvement. Likewise, anybody playing keys, drums, guitar, bass, etc. will actually be hearing the sound a few ms sooner than they would from monitors or amps by using the MiPro 909. Even horns (I'm a sax player as well as a singer) present no problem from this amount of latency.
I tested by A-Bing the 909 with the direct headphone out on the front channel of my Behringer x32 Rack mixer, both with a wired mic and a Shure PGXD digital mic. In no case did I hear an audible echo, so the latency is well under that threshold. With the hardwired mic straight from the front panel as my reference, at very low volumes I could start to hear a little bit of a comb filtering type effect with the hardwired mic through the 909 and a little more with the digital mic. Nothing major, but it was there. However, as I brought the volume up to average performance levels, the sound from the in-ears pretty easily overcame the sound from the bone conduction leaving me with just great digital audio. I think in any scenario where the band is loud enough to require monitors of any kind, latency is really a non-issue here.
All in all, this system is a total knockout and I wouldn't be surprised to start seeing a lot more of them out on the scene as word gets out. MiPro doesn't have the kind of name recognition in the US that the other big guys do, but since they're quite literally the only company with a fully digital IEM on the market, they're bound to start getting some attention soon. Also, a big thank you to Mike from Ineargear.com for pointing me toward such a great product! -Robin Clabby, New Orleans, LA.
Condition
Brand New (New)

Brand New items are sold by an authorized dealer or original builder and include all original packaging.

learn more

Brand
Model
Categories
Year
Made In
Cincinnati, OH, United States