Boss RC-3 Loop Station
Price Guide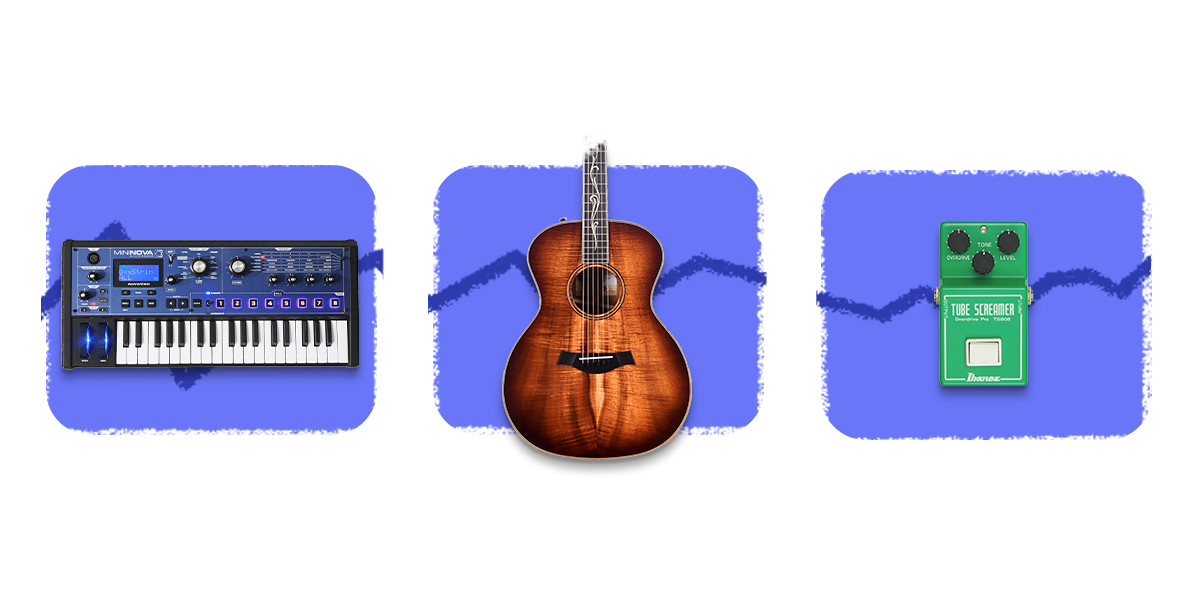 *Excludes Brand New, B Stock, Fair, Poor, and Non-functioning. Prices exclude shipping and tax/VAT/GST.
More Information
There are other loopers out there, sure. But few pack as much processing power and functionality into such a small, durable package as the Boss RC-3 Loop Station. With three hours of stereo recording time, USB compatibility, storage for up to 99 loops and an onboard drum machine, it's a wonder that the RC-3 guts fit within a standard Boss pedal casing. And yet, somehow they do, elegantly providing a looping and songwriting solution that is space-saving and incredibly portable.
The Boss RC-3 gets away with so much because of its cleverly arranged controls. The single knob has an inner ring which controls the drum beat tempo while the outer ring controls the output volume. The single footswitch allows user to begin recording, end recording, cue stored phrases and erase recordings with certain touch combinations. The single Write button allows you to write a phrase to one of the memory banks and delete it if you hold the button down. The only other buttons are to turn the onboard beats on/off and set the tempo with a tap tempo button.
If you don't like the idea of so many controls packed so closely together, the RC-3 does have an auxiliary controller input for an external expression pedal or separate tap tempo unit. This can spread the "control love" a bit, making it less stressful to stomp multiple times quickly and reach down in the middle of a performance if you need to end a loop you just recording and cue something else from the memory. Loopers in general have changed the landscape of practice, teaching and performance whether we like or not. In typical Boss fashion, the RC-3 quickly asserted its place as the go-to looper for countless musicians on the basis of its versatility, durability and affordability.
I've never had a looper, and can't think of any reason why I would need one. Along with boutique fuzzes, they seem to be all the rage in recent years. Why?
No one was really sure how useful personal computers would be useful for in their early days, and look at us now, using them for everything. I'm not suggesting that loopers will bloom into the centerpiece of all music from here on out, but there certainly was a similar progression from the early days of extreme delay turning into looping overdubs when people weren't quite sure how the effect would develop. As more musicians experiment with loopers and more manufacturers get into the game (making loopers more accessible) we're beginning to see the full spectrum of what they can do.
Teachers are realizing their power as instructional tools, especially the RC-3, since it can provide drum beats to keep chord changes and phrasing in time. It allows both student and teacher to explore a song structure or phrasing without one of them having to keep it going by hand. Students, for their part, can get all the nourishment and challenge of playing with others and playing in time without paying for a group class, scouring the web or using a fixed backing track. Serious performers can experiment was songwriting blocks and the relationship between parts without having to actually record something on a laptop and replaying it over and over.
In terms of live performance, loopers such as the Boss RC-3 have spawned a new genre of solo performance, relying heavily on layers of percussion, bass, textures and melodies all laid down by one person, one piece at a time. This is not a bad thing. The net effect on young musicians is a greater understanding of how elements of music work together, especially with songwriting. Getting a looper like the RC-3 on your board or into the hands of an aspiring musician is almost becoming as standard as having a tuner.
Why would I choose the Boss RC-3 over the Ditto Looper?
The Boss RC-3 is a more capable and versatile looper in a package that is still in the same league of the Ditto in terms of saving pedalboard space. While both great pedals, they were built with different aims in mind. The Boss RC-3 was designed to fit as much capability as possible (stereo out, aux in, USB connectivity, huge memory bank, drum machine, etc.) into a standard size Boss unit. The TC Electronic Ditto was designed to be as small and a simple as possible, with only a single knob and single footswitch. Click here to read more about the TC Electronic Ditto. In the end, it really boils down to whether you're looking for simplicity or capability. Even if you start simple, the RC-3 can serve as a good expansion of looping options when you're ready to take the next step.
How does the RC-3 differ from some of the company's other, larger models in the Boss Loop Station series?
As the Loop Station models get larger within the Boss family, they add some features like more memory and onboard effects, but mostly the advantage is being able to have loops or phrase on tap with separate footswitches to make it easier for live playing. The RC-3 is really the only Boss looper you need if you're mainly getting it for practice or songwriting help. The RC-30 and RC-300 might be better options if you truly want to explore your solo performing potential.