John Mayer and PRS Guitars built the first Silver Sky like a premium Stratocaster: a perfectly shaped neck, a customized tremolo system, and vintage-style single-coils without the vintage hum. Now, the SE Silver Sky offers that same high quality with a far more affordable price tag: $849 USD.
The SE Silver Sky keeps many of the signature details: the small bird inlays on the fretboard, the beveled lower horn, and the 635JM pickups created for the original (though in this case, they're the Korean-made 635JM "S").
---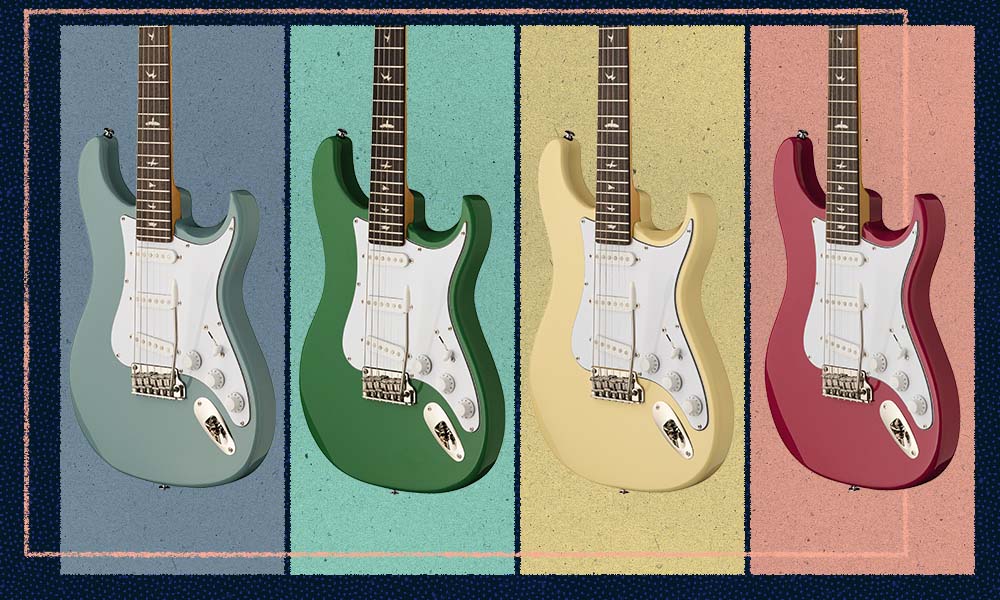 ---
So what are the major differences between the Silver Sky and the SE Silver Sky?
Perhaps the most important to how the guitar will perform, the SE Silver Sky's fretboard will be slightly flatter than the original, with the SE having a 8.5" radius vs. the original's 7.25". The original was very much built to feel like a vintage Fender, and the SE's slight flattening will make it a little easier to bend notes. The width of the SE neck at the nut is ever-so-slightly smaller, at 1.625" vs. the original's 1.656".
Other differences include the SE's poplar body (vs. the original's alder), rosewood-only fretboard option for now (so no maple option like the original had), the inclusion of non-locking tuners, and a synthetic bone nut instead of a real bone nut.
All that said, the SE is remarkably similar to the US-built Silver Sky, with most of its cost savings coming from it being built overseas, just like the rest of the SE line. Even at its higher price, the original Silver Sky was one of the best-selling guitars on Reverb last year. So this SE model is an opportunity for more players to get their hands on a popular guitar.
Learn more about the SE Silver Sky or buy yours here.
"This article is part of a paid partnership with PRS. From time to time, Reverb partners with trusted brands and manufacturers to highlight some of our favorite products we think our community will love."